Jen and I had tried to eat at the World's End which is located across the street, unfortunately the place was packed, so instead we went to No. 1 High Street and found it had its on great history.
Some history about the bar….
No.1 High Street was the original gathering place for famous Edinburgh Cape Society, founded in the 1700s and formally constituted till 1764.
The club was founded to support a Scottish Militia, which met on a nightly basis in taverns in and around the High Street and was made up of a raucous bunch of local workers as well as some notable names.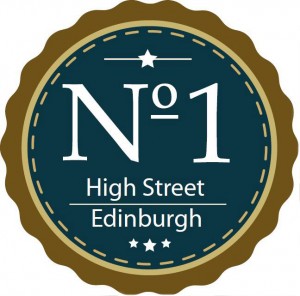 Famous members included Scotland's national poet, Robert Burns, who was born in 1750 in nearby Cap and Feather Close (now demolished). Other notable members of the original Cape were Deacon William Brodie, the inspiration behind Robert Louis Stephenson's Dr Jekyll and Mr Hyde, and the artists Alexander Runciman and Sir Henry Raeburn whose painting The Skating Minister is one of Scotland's best known pieces of art. The club insignia was a cape or crown and two maces in the form of steel pokers. In the back room of the bar you will find several prints on the wall depicting the Cape Society.
'Famous members included Scotland's national poet, Robert Burns'
The pub is located in the heart of the Old Town's literary quarter with many famous publishers based around 'The Netherbow' since the early 1800s. The area is now a bit quieter than the days of the Cape, well almost…
Related Posts